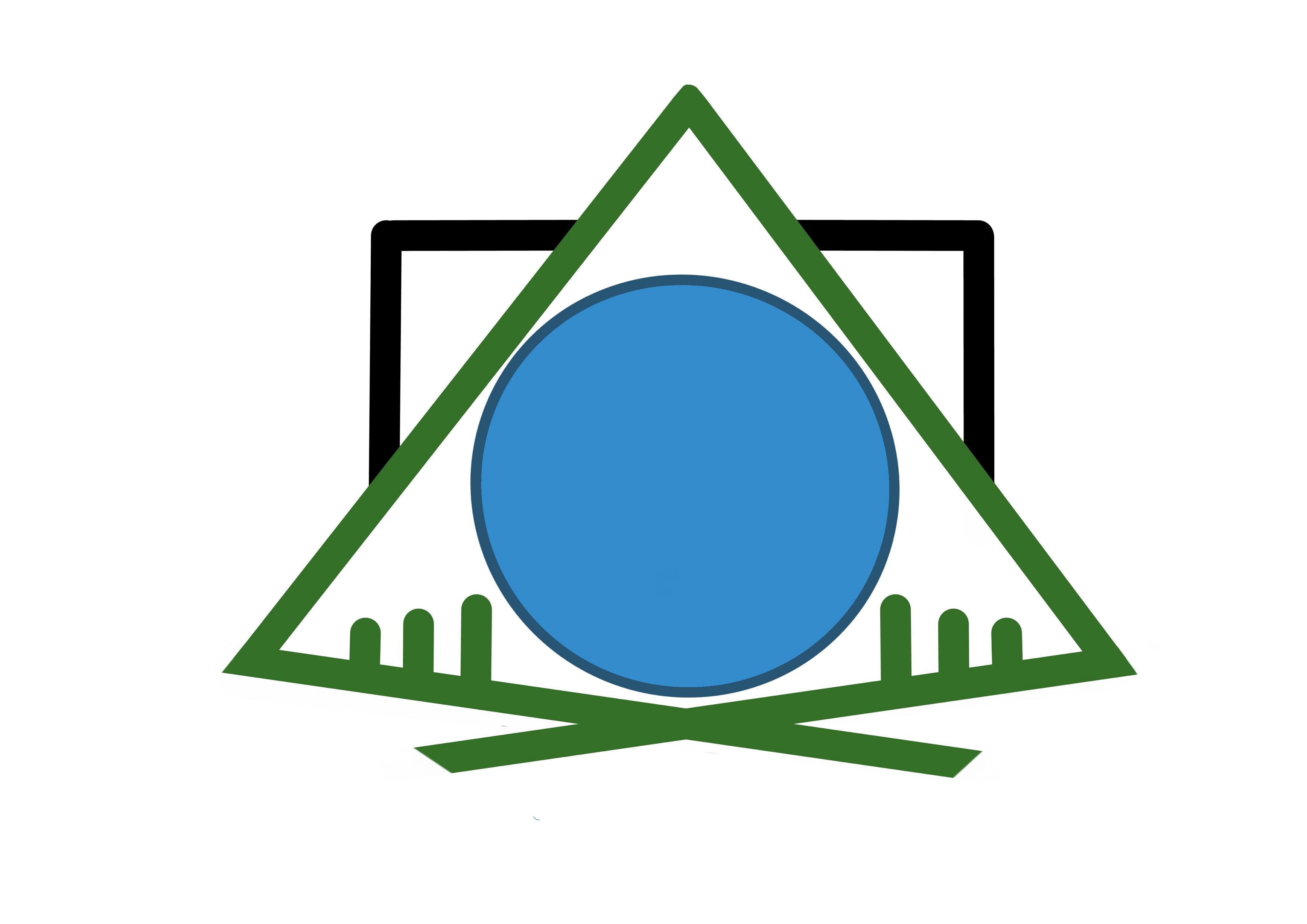 BioResources
Peer-reviewed online journal devoted to the science and engineering of lignocellulosic materials, chemicals, and their applications for new uses and new capabilities
About the journal
BioResources (ISSN: 1930-2126) is a peer-reviewed online journal devoted to the science and engineering of lignocellulosic materials, chemicals, and their applications for new uses and new capabilities. An impact factor of 1.409 is listed in the 2020 Journal Citation Reports.
Featured Editorials
Editorial

pp 4663-4666

Ehman, N., and Area, M. C. (2021). "Bioplastics are revolutionizing the packaging industry," BioResources 16(3), 4663-4666.AbstractArticlePDF

The production of bioplastics is a growing trend. The utilization of renewable sources, in some cases currently wasted, to replace petroleum derivatives, is providing opportunities to achieve more environmentally friendly product life cycles. The possibility of producing biodegradable products under normal environmental conditions is another goal of recent studies. This editorial summarizes current aspects in the production of bioplastics. We highlight new studies that make it possible to obtain biodegradable composites using a natural, renewable, high availability, and low-cost material, such as cellulose.

Editorial

pp 4667-4670

Jablonsky, M., Kreps, F., Haz, A., Sima, J., and Jablonsky, J. (2021). "Green solvents, plant metabolites, and COVID-19: Challenges and perspectives," BioResources 16(3), 4667-4670.AbstractArticlePDF

Acquisition and isolation of value-added substances from natural sources using new types of green solvents are becoming a breakthrough area of 21st century research. In combination with various extraction techniques, there is expected to be a diversification of the use of these solvents for extraction, separation, and the formation of new drug carriers, allowing increased solubility of substances having potential pharmacological properties. Extraction, separation, or increase in the solubility of suitable drug candidates against COVID-19, or other viral diseases, opens new ways to effectively prevent and protect human health in this pandemic period.

Editorial

pp 4671-4674

Chen, Y., Zhang, C., Qi, H., and Hubbe, M. A. (2021). "Some challenges in the naming and measuring of nanocellulose," BioResources 16(3), 4671-4674.AbstractArticlePDF

Due to its renewable nature, its inherent strength, and many other favorable attributes, nanocellulose (NC) has drawn increasing attention for many potential applications. A diverse and complex assortment of NC products have been reported, and these are most commonly classified based on some contrasting procedures of preparation. The research community is facing a continuing challenge to adequately measure and quantify morphological features of various NC products. In principle, it ought to be possible to quantify and name NC based on such attributes as "degree of branching," "breadth of particle size," and "aspect ratio distribution," etc. However, the ability to measure and compute such quantities still lies beyond what can be achieved in practical amounts of time in typical laboratories. Meanwhile, there has been tension between researchers proposing additional descriptive names, while at the same time there have been efforts at achieving uniformity and simplicity in nomenclature. It is proposed in this essay that this state of affairs is largely a reflection of complexity itself, such that NC products that have the same nominal description can be very different from each other when examined closely. The diversity itself may turn out to be a good thing, as researchers work to come up with varieties of NC that can survive an expected relentless competition from existing plastic-based or cellulose-based materials.

Editorial

pp 2181-2183

Gericke, M., and Heinze, T. (2021). "Polymer nanoparticles for drug delivery – synthetic vs. biopolymers?," BioResources 16(2), 2181-2183. AbstractArticlePDF

Nanoparticles have a great prospect for therapeutic applications. They can protect drugs under physiological conditions and act as a matrix for directed delivery of drugs, e.g., to a specific tissue or cell type. Polymer-based nanomaterials are considered as highly effective in this regard. Their properties can be tailored to meet specific demands for given therapeutic purposes. Considering the high-quality standards placed on medical products, the question arises: Which type of polymer material should be employed? One might select synthetic polymer compounds, which are highly diverse in terms of the molecular structures and supramolecular architectures that can be created, or biopolymers such as polysaccharides that are renowned for their native biocompatibility.

Editorial

pp 2184-2187

Teaca, C. (2021). "Trees as bioindicators of environmental pollution and its impact on wood chemical composition," BioResources 16(2), 2184-2187. AbstractArticlePDF

Trees provide one of the most versatile biomass resources for many applications, namely wood. The chemical composition of wood determines its properties, being of real significance for its further capitalization, and depending on many factors. In nature, trees' biomass is subjected to considerable pollution stress with further alteration of their normal growth conditions. Some correlations have been established between wood's chemical composition and its further exploitation accordingly to particular circumstances of climate changes and pollution. The content of the main structural polymers from wood, cellulose and lignin, as well other components undergoes notable changes under the influence of pollution phenomena.

Editorial

pp 2188-2191

Yoo, H. Y., and Kim, S. W. (2021). "The next-generation biomass for biorefining," BioResources 16(2), 2188-2191. AbstractArticlePDF

Biorefining, which uses biomass as feedstock and converts it into valuable products, is a core technology for the sustainable green industry and has high potential as an alternative to the current petrochemical-based industry. This article covers the requirements for feedstock that should be met for the economic feasibility of a biorefinery. In particular, organic waste that meets several requirements as the next-generation biomass has high potential. However, the complex and significant differences in composition depending on the origin make it difficult to follow the previous system of classification such as cellulose, hemicellulose, and lignin. In particular, several organic wastes contain high value-added bioactive components. Therefore, a strategy for the effective use of high value-added ingredients contained in trace amounts is required, which is briefly introduced in the third section of this article.

Editorial

pp 2192-2195

Shuai, J., and Wang, X. (2021). "Novel solvent systems for cellulose dissolution," BioResources 16(2), 2192-2195. AbstractArticlePDF

Cellulose, as the most abundant sustainable resource on earth, can be chemically transformed into a variety of biodegradable materials, which have been proposed as the ideal substitutes for plastic products. The first challenge for the fabrication of cellulose-based functional materials is the successful dissolution of cellulose by solvents. However, most existing cellulose solvents have environmental, economic, and other drawbacks that limit their further industrial applications. Research on developing novel solvent systems with "greener" and "cheaper" properties is needed to meet the challenges.

Editorial

pp 2196-2199

Sombatsompop, N., Srimalanon, P., Markpin, T., and Prapagdee, B. (2021). "Polylactic acid (PLA): Improve it, use it, and dump it faster," BioResources 16(2), 2196-2199. AbstractArticlePDF

Today, many people enjoy an easy lifestyle. However, this comfort has come with a price because of plastic that is thrown away after a single use. As such, governments around the world have pushed for biodegradable plastics to be produced, especially for food packaging, and these can be easily seen in supermarkets, for example. Using plastic for only one time has resulted in environmental pollution. To solve this problem, polylactic acid (PLA) has been introduced as an alternative bio-based plastic to replace artificial petroleum-based plastics. PLA comes from renewable resources and is biodegradable under certain conditions. Furthermore, the development of the properties of PLA could solve problems related to its weakness in packaging applications. This editorial proposes expansion of the property attributes of PLA to include hygienic character, through the addition of antibacterial agents. This can be done by introducing two alternative approaches for waste management: PLA recycling and degradation. However, some key research is still needed to improve the properties and waste management of PLA relative to the effectiveness of its reprocessing and acceleration of its (bio)degradation.

Editorial

pp 2200-2203

Jablonsky, M., Homola, J., Masaryk, M., Slavikova, M., Homolova, M., Brazinova, A., and Katuscak, S. (2021). "Cellulose fibers (dominant protecting means/tool) against COVID-19. Facemasks pros, cons, and challenges," BioResources 16(2), 2200-2203. AbstractArticlePDF

Cellulose materials and related bioresources have been the first-line tools of defense of human health against COVID-19. The alfa cellulose, wood cellulose, and multilayer composite face masks have been used by billions, simultaneously with millions of tons of cellulosic bioresources-based medical specialty, hygiene, and packaging products used to deal with the global disaster. This editorial considers recently available facts and disputes some statements that have appeared in the media during the year 2020 concerning properties and the risks of the masks. According to recent findings, the carbon dioxide concentration increases by 2.3 to 4.3 times inside of the mask, compared to ambient air, and therefore we suppose that there will be also a concentration increase of larger chemical compounds, toxins, volatile organic compounds (VOC), and particles. These quantities should be measured, and the data used in further research aimed at quality improvement.

Editorial

pp 1-4

Uetani, K., and Kitaoka, T. (2021). "Nanocellulose: Beyond the ordinary," BioResources 16(1), 1-4.AbstractArticlePDF

Nanocellulose is a collective term for nanoassemblies of macromolecular cellulose in fibrous and crystalline forms, mainly originating from woody bioresources. Fascinating physicochemical properties of nanocellulose, such as high strength, light weight, transparency, and low thermal expansion, have allowed development of nanocellulose-based functional materials, but most of these materials face serious competition from existing products. The inherent nanoarchitectures of nanocellulose cannot be reconstructed by artificial means, and they are expected to contain unknown functions that have not yet been achieved. Nanocellulose can "run its own show" in the forthcoming sustainable society through determining and highlighting its nanostructure-triggered novel material functions that are beyond the ordinary.

Editorial

pp 5-8

Sa, M., Zhang, B., and Zhu, S. (2021). "Miscanthus: Beyond its use as an energy crop," BioResources 16(1), 5-8.AbstractArticlePDF

Miscanthus is a tall perennial rhizomatous grass with C4 photosynthesis. Because of its high biomass yield, high carbohydrate and low ash content, high calorific value, remarkable environmental adaptability, high water and land use efficiency, and low fertilizer and pesticide requirements, it has become one of the most promising energy crops. Apart from energy uses, it can also be used as raw material for paper-making and for production of a variety of chemicals. Moreover, Miscanthus can also play an important role in environmental remediation and ecological improvement. It has been used to remedy polluted soil, improve the soil quality, and increase the biodiversity by providing habitat for animals and insects. However, its commercialization is still facing great challenge. More study is needed to further decrease its cultivation, harvesting, and processing costs. This editorial discusses opportunities and challenges of Miscanthus as an energy crop and in other applications.

Editorial

pp 9-12

Pawlak, J. J. (2021). "Industrial biomaterials start-ups: Technology selection," BioResources 16(1), 9-12.AbstractArticlePDF

Transforming an innovation into a start-up company can be highly rewarding to the technologist. This editorial considers technology selection for a start-up company. A simple system for screening initial of technologies is given. This editorial is based on years of experience working in translating technologies into start-up companies by the author. These companies have approached their start-up strategies in a variety of different ways. It is important for the technologist to enter into a start-up venture with an understanding of how their technology is positioned both technically and from a business perspective.

Editorial

pp 13-15

Heitmann, J. A. (2021). "Education, research, and dishwashers in the time of COVID-19," BioResources 16(1), 13-15.AbstractArticlePDF

The effect of COVID-19 on supply chains is introduced and some parallels are drawn with its effects on education and research. The default option in education seems to be distance education, which is already difficult for colleges and universities, but much more so for K-12. The effect of COVID-19 on research is much more varied. Some areas, like health sciences, are intensified while others, such as academic research, are anticipating declines in activity. It is expected that international graduate students will be more adversely affected than other groups. Some thoughts on the "new normal" are presented.

Editorial

pp 16-18

Hubbe, M. A. (2021). "When defects dominate: Rheology of nanofibrillated cellulose suspensions," BioResources 16(1), 16-18.AbstractArticlePDF

Conventional rheological tests can be difficult to carry out in the case of suspensions of nanofibrillated cellulose (NFC). Such suspensions tend to migrate away from the walls of a rheometer device, leaving a low-viscosity layer. The very high aspect ratio of typical nanofibrillated cellulose particles favors formation of tangled clusters. But application of hydrodynamic shear can cause fragmentation of those clusters. It is proposed in this essay that some focus be placed on the fragments of entangled clusters of NFC and interactions between them at their fractured surfaces. The condition of near-uniform, defect-free structures of nanocellulose spanning the volume within a sheared suspension might be regarded as an unlikely circumstance. Isaac Newton started with a very simple equation to start to understand rheology. It is proposed that a similarly bold and simplified approach may be needed to account for the effects of broken entangled clusters of NFC on flow phenomena, their assessment, and their consequences related to industrial processes.

Editorial

pp 7309-7312

Liu, W., Liu, H., Liu, K., Du, H., Liu, Y., and Si, C. (2020). "Paper-based products as promising substitutes for plastics in the context of bans on non-biodegradables," BioRes. 15(4), 7309-7312.AbstractArticlePDF

As a global environmental problem, plastic pollution has attracted worldwide attention. Plastic wastes not only disrupt ecosystems and biodiversity, but they also threaten human life and health. Countries around the world have enacted regulations in recent years to limit the use of plastics. Paper products have been proposed as promising substitutes for plastics, which undoubtedly brings unprecedented opportunities to the pulp and paper industry. However, paper products have some deficiencies in replacing certain plastic products. Research and development to improve paper properties and reduce production costs is needed to meet such challenges.

Editorial

pp 7313-7314

Nie, J., Song, S., and Liang, J. (2020). "Gels serving as carriers for functional fillers and facilitating novel composite paper production," BioRes. 15(4), 7313-7314.AbstractArticlePDF

Functional fillers can facilitate the development of novel composite paper products for specific end uses. But using functional components as fillers by direct addition to the fiber suspension may fall short of the desired goals. The functional filler may fail to be efficiently retained. Gels can serve as carriers of functional paper fillers by coupling with them during in-situ synthesis and the gelation process. This strategy is favorable for the effective utilization of functional paper fillers, without hampering the intrinsic properties of paper. Additional merits of this strategy include versatility and compatibility with existing paper-making processes.

Editorial

pp 7315-7318

Elshenawi, D. M. and Wang, Y. (2020). "How to protect factory workers from COVID-19?" BioRes. 15(4), 7315-7318.AbstractArticlePDF

Coronavirus has become a very serious global health problem. Since December 2019, a number of new cases of patients with pneumonia caused by the Coronavirus disease have been found in Wuhan City, Hubei Province, China. With the global spread of the epidemic, other types of cases have been found in other regions of China and abroad. Factory workers play an important and essential role in the production of goods needed by society. Protecting them is essential to maintain the stability of factory productivity. This editorial provides guidance in how to protect factory workers from COVID-19 infection.

Editorial

pp 4636-4637

de Clerck, P. (2020). "Alkaline sizing – Have we got it wrong?" BioRes. 15(3), 4636-4637.AbstractArticlePDF

Many words have been written regarding alkaline sizing of paper. The learned works often launch directly into cellulose-size reactions. Starch – a carbohydrate with a similar surface chemistry to cellulose – rarely features in the considerations. Yet the contact of size with the starch may be far more intimate and extensive than the contact with cellulose. It is suggested that the reaction of the size with starch is an important and overlooked contribution to our understanding of sizing.

Editorial

pp 4638-4641

Liu, K., Wang, H., Liu, H., Nie, S., Du, H., and Si, C. (2020). "COVID-19: Challenges and perspectives for the pulp and paper industry worldwide," BioRes. 15(3), 4638-4641.AbstractArticlePDF

The outbreak of coronavirus disease 2019 (COVID-19) has made a huge impact on the global industrial supply chains. Undoubtedly, COVID-19 is posing severe challenges to the pulp and paper industry worldwide. On the other hand, this pandemic may provide unprecedented possibilities for the pulp and paper manufacturers in areas such as the increasing demand for personal hygiene paper products, food packaging products, corrugated packaging materials, medical specialty papers, etc.

Editorial

pp 4642-4645

McGavin, R. L., Dakin, T., and Shanks, J. (2020). "Mass-timber construction in Australia: Is CLT the only answer?" BioRes. 15(3), 4642-4645.AbstractArticlePDF

Wood-based mass-panels (WBMP) are emerging as an attractive construction product for large-scale residential and commercial construction. Australia is following the lead of Europe and North America with several recent projects being completed using predominately cross-laminated timber panels (CLT). These sawn timber-based panels offer some key advantages to the construction and sawmilling industry. However, veneer-based mass-panel (VBMP) systems could offer additional benefits including the more efficient use of the available forest resources to produce WBMPs that have equivalent to superior performance to CLT. Research to confirm the expected technical viability of veneer-based systems is required. VBMPs could provide a valuable contribution, alongside CLT, to the Australian timber products market.

Editorial

pp 4646-4649

Wang, Y., Huo, H., Qian, X., and Shen, J. (2020). "Colloids, nanostructures, and supramolecular assemblies for papermaking," BioRes. 15(3), 4646-4649.AbstractArticlePDF

The dominating role of colloid science in papermaking processes, as exemplified by wet-end chemistry, is now well known. The concept of colloids dates back to about 160 years ago. In certain cases, however, the term "colloids" can have an overlapping meaning with the modern terms "nanomaterials" and "supramolecular assemblies". The latter terms, and the scientists who have gravitated to those terms, have enriched colloid science, providing new insights into colloidal systems. It is proposed here that reconsidering papermaking in light of these multi-disciplinary sciences has potential to facilitate effective teaching and learning pertaining to universities that have pulp and paper programs. Enhanced integration of basic sciences with papermaking may further our understanding and broaden existing research areas, which is likely to create breakthroughs in basic research, applied research, and product development.

Editorial

pp 4650-4654

Zhang, B., Cao, D., and Zhu, S. (2020). "Use of plants to clean polluted air: A potentially effective and low-cost phytoremediation technology," BioRes. 15(3), 4650-4654.AbstractArticlePDF

Air pollution poses a great threat to human health, and it has become a worldwide problem that needs to be urgently dealt with. Many measures have been taken to reduce air pollution and improve air quality. These methods are generally costly and require special equipment. Some plants have the ability to assimilate, degrade, or modify toxic pollutants in air into less toxic ones. It is proposed here to develop plant-based technology to clean polluted air at low cost. This air phytoremediation technology has many potential advantages in contrast with traditional air pollution treatment methods. It is simple, potentially cheap, and easily implemented. Plants to be used for air phytoremediation have the potential to reduce pollutants in air and improve air quality; they also fix carbon dioxide through photosynthesis and help to decrease greenhouse gases in the atmosphere. The selected plants can also be used as raw materials for production of energy and bio-based chemicals. However, little research has been carried out on air phytoremediation technology, especially in the basic research area. This editorial gives a brief discussion about air phytoremediation to stimulate more research on this technology and further improve its effectiveness in practical use.

Editorial

pp 2111-2113

Lv, P., Lu, X., Zhou, H., and Sun, X. (2020). "Biosynthesis of bacterial cellulose for in-situ assembly of intelligent packaging with natural dyes," BioRes. 15(2), 2111-2113.AbstractArticlePDF

Natural materials such as wood, bone, and skin continue to command the respect and admiration of materials scientists. It is difficult to achieve comparable properties by the use conventional industrial manufacturing processes. In this essay we are proposing a radical approach to the preparation of future intelligent packaging materials. Rather than attempting to assemble the chemical components at a nano-scale to make an intelligent package, our proposal is to let life itself take care of much of the assembly. We propose that the natural growth of bacterial cellulose can be used as a way to prepare a well-integrated structure at the nano-scale. Additives such as natural dyes can be introduced already during biosynthesis and thus become well integrated with the packaging material from the start. For example, one can develop a smart label for pH monitoring based on bacterial cellulose doped with natural dyes extracted from natural byproducts by in situ biosynthesis of cellulose. The resulting film has potential to be used as a visual indicator of the pH variations during storage of packaged food.

Editorial

pp 2114-2116

Wan, J., Qian, X., Zhang, M., Song, S., and Shen, J. (2020). "Edible additives & cellulosic paper," BioRes. 15(2), 2114-2116.AbstractArticlePDF

Assembly of biofibers into paper-based products fits well into green chemistry principles. Biobased additives such as cationic starch and carboxymethyl cellulose are widely used in the paper industry. Edible additives, which often can be regarded as "safer" than regular biobased additives, may also play a role in tailorable design of paper-based products.

Editorial

pp 2117-2118

Song, S., Wu, Z., and Nie, J. (2020). "Paper fillers innovations: From design of particles to preparing filler composites," BioRes. 15(2), 2117-2118.AbstractArticlePDF

The increase of filler content in paper is an effective way to reduce production costs and to promote the market competitiveness of paper mills. A shift from natural fillers to synthetic fillers has enabled improvements in the critical properties of paper. Meanwhile, innovations from single particles of filler to filler composites has made it possible to increase the filler content of paper. Among various filler innovations, the design of fiber/filler composites has aroused general attention from industry and academic researchers. However, concerns related to the cost and recyclability of composite fillers remain to be addressed.

Editorial

pp 1-2

Hubbe, M. A. (2020). "Saving the planet: What is the role of biomass?" BioRes. 15(1), 1-2.AbstractArticlePDF

Scientists predict continuing increases in average global temperatures. Consequences include sea level rise, shifts in agriculture, and severe stress on many species, including our own. Can biomass be used to mitigate climate change? It is proposed in this essay that the answer is "yes, but". Yes, trees and other plants will continue to serve as "the lungs of the planet," converting CO2 to O2 by photosynthesis. But saving the world will not be easy. Biomass scientists will not be able to solve the problems alone. Rather, mitigation of problems related to climate change will require parallel efforts. We will need to get energy also from the sun, from wind, from water, from improvements in efficiency, and from societies learning to live peaceably, while showing restraint regarding jet travel.

Editorial

pp 3-5

Ma, Q., Lu, X., and Chen, Z. (2020). "Could aerogels from lignin-containing forest materials be used for cushioning in packaging systems?" BioRes. 15(1), 3-5.AbstractArticlePDF

Cushioning materials are commonly used in packaging systems for storage and transport to provide support and to minimize damage from impact forces generated during sudden contact. For instance, they play an essential role in reducing losses from the orchard to the consumer. A 2009 article by Chen et al. reported on three alkali-based softening treatments to reduce the content of lignin and hemicellulose of cylindrical luffa to present a cushioning mattress. Notably, better comprehensive strength and recovery ability were obtained when the porous sample contained a moderate amount of lignin and hemicellulose. As a promising porous material, aerogels have favorable properties such as high surface area, low density, light weight, and high porosity with a three dimensional (3D) network, which have attracted much attention. In the process to prepare such an "aerogel from natural forest" (AFNF) materials, researchers typically have removed most of the lignin and hemicellulose to obtain ultralight AFNF with a high crystallinity index. So, taking inspiration from the cylindrical luffa study, it is proposed here that AFNF be used as cushioning material for packaging, and that the optimum lignin content might be much higher than previously envisioned.

Editorial

pp 7627-7629

Chen, Z., Zhang, H., He, Z., and Zhang, L. (2019). "Current and future markets of dissolving pulp in China and other countries," BioRes. 14(4), 7627-7629.AbstractArticlePDF

As a purified form of cellulosic fiber, dissolving pulp is an important starting material for many value-added cellulose products. Dissolving pulp is mainly produced by either the pre-hydrolysis kraft (PHK) process or the acid sulfite (AS) process. The dissolving pulp market has been booming in many developing countries in recent years. As one of the biggest producers of dissolving pulp in the world, China is also importing a large amount of dissolving pulp from other countries. It is expected that the production capacity of dissolving pulp in China will increase significantly in the near future.

Editorial

pp 7630-7631

Hubbe, M. A. (2019). "Why, after all, are chitosan films hydrophobic?" BioRes. 14(4), 7630-7631.AbstractArticlePDF

Chitosan has a molecular structure very similar to that of cellulose, except that one of the –OH groups on each repeating unit (at the C2 position) is replaced by an amine group. Since chitosan has abundant water-loving groups and is soluble in weakly acidic aqueous solution, one might expect films prepared from casting of chitosan solutions to be hydrophilic. Experiments have shown wide variability, often indicating a hydrophobic character of the chitosan films. A 2008 article by Cunha et al. presented evidence suggesting that the apparent hydrophobicity was attributable to impurities. However, not all the evidence was consistent. In particular, extraction of chitosan film with methanol failed to increase the polar component of surface free energy. It is proposed in this editorial that the explanation can be found in a differing water-affinity of chitosan polymer segments, depending on their orientation. This explanation, if valid, is consistent with differences in the hydrophilic or hydrophilic character of different crystalline faces of cellulose.

Editorial

pp 7632-7635

Lu, X. (2019). "Cellulose nanocrystals for wrinkled fabric," BioRes. 14(4), 7632-7635.AbstractArticlePDF

Although wrinkling is not appreciated in some of its manifestations, there are other instances for which it is essential to study and comprehend various physical phenomena related to wrinkling. Cellulose nanocrystals (CNCs) have some excellent intrinsic properties, i.e., high aspect ratio, percolation function, and good mechanical strength that have potential to affect wrinkling. Since the production period of bacterial cellulose is longer, it is efficient to use CNC as a substitute for bacterial cellulose in such applications. The network structure of bacterial cellulose can be mimicked by CNC fabric, which comprises several wrinkled CNC layers.

Editorial

pp 5016-5017

Olendorf, R. K. (2019). "Toward a more open, trusted, and efficient research environment," BioRes. 14(3), 5016-5017.AbstractArticlePDF

Open science is becoming increasingly popular. Both funders and publishers require data be made public. The goal is to make research easier to validate, more trusted, and to hasten the speed of discovery. However, due to lack of training, lack of resources and lack of time, researchers often fail to make much of the content they generate public, and they also fail to adequately document and organize it. Here I make an argument that researchers should try to make all their research content public. I briefly describe best practices that should both result in a better product and be less burdensome on the researcher. I also argue that if done properly, opening up their research can have multiple benefits for the research and their career.

Editorial

pp 5018-5021

Cao, D., Zhang, B., Yang, M., Luo, F., Yang, X., and Zhu, S. (2019). "Use of single atom catalysis for improvement of lignocellulosic conversion," BioRes. 14(3), 5018-5021.AbstractArticlePDF

Economical and efficient transformation of lignocellulosic biomass into fuels, chemicals, and materials has drawn much attention in recent years. Catalytic chemical conversion is one of the most widely used technical ways in lignocellulosic transformation because of its high efficiency. However, the traditional chemical conversion is often carried out at high temperatures and large amounts of byproducts are formed during the conversion process. This is due in part because the used catalyst has low activity, selectivity, and stability. This causes the traditional chemical conversion process to have a high cost and to encounter difficulty in industrialization. The single atom catalysis approach provides a promising solution to improve the traditional chemical conversion process and decrease its process cost. Compared with the traditional catalyst, the single atom catalyst has not only lower cost but also higher activity, selectivity, and stability. It is becoming a new frontier in lignocellulosic conversion. This editorial will give a brief discussion about opportunities and challenges of using single atom catalysis for improvement of the lignocellulosic conversion.

Editorial

pp 5022-5024

Rogers, J. (2019). "The use of social media and its impact for research," BioRes. 14(3), 5022-5024.AbstractArticlePDF

Social media is an omnipresent part of everyday life. It provides users with an easy way to engage and connect with others without meeting face-to-face. This form of communication provides a lot of opportunity for companies and individuals to reach a massive audience. What is the purpose of social media, and how does it tie into science? Well, you see, it all depends on who you know and how active your social media presence is. Is there a benefit for sharing research across social media? The benefits of social media stem from active participation and the generation of new attractive content from an individual. Research is about producing new information, and social media offers unique opportunities to present new content.

Editorial

pp 2458-2459

Vasara, P., Pongpiriyakan, P., Nyman, T., Lehtinen, H., Aktüre, I., and Laukkanen, O. (2019). "Curing our addiction to fossil and nonbiodegradable plastics: Steps ahead," BioRes. 14(2), 2458-2459.AbstractArticlePDF

We are suffering from a global plastic addiction. Ways to curb it include the decreasing of plastic end uses and substituting fossil and non-biodegradable plastics with more sustainable alternatives such as bioplastics, cellulosic fibre-based solutions, and recycled plastics. We have the problem of choice: among hundreds of plastic end uses and potential substitutes, how do we pick the best options for each case – financially, socially, and environmentally? How do we support companies, authorities, and consumers with extensive knowledge encapsulated in advanced yet usable decision support? Answers may lie in data mining as a basis.

Editorial

pp 2460-2464

Pal, L., and Lucia, L. A. (2019). "Renaissance of industrial hemp: A miracle crop for a multitude of products," BioRes. 14(2), 2460-2464.AbstractArticlePDF

The US, which historically has been a major producer of hemp, has recently reintroduced industrial hemp production. The idea is to provide agriculture and farming communities with new economic opportunities (2018 Farm Bill) to replace lost income from formerly more profitable cash crops such as tobacco. Industrial hemp is a scalable crop that could provide significant economic and environmental benefits; however, the true valorization of industrial hemp will hinge on significant innovation and the development of high-value applications. Utilization of the whole hemp plant may be the key to attaining economic, environmental, and social sustainability. Further, strong community outreach and education is required to overcome the stigma attached with industrial hemp due to its morphological and genetic similarities to its psychoactive-rich (> 0.3% tetrahydrocannabinols (THC)) analogue. This editorial identifies critical research, educational, and community outreach platforms to develop a robust US industrial hemp program, with a goal to enable the renaissance of this miracle crop. Collaboration of the forest sector, universities, and industries is urged for the establishment of a center or consortium that fosters the future advances amongst more productive hemp cultivars, local farming practices, and bioproducts development for economic outlets for this miracle crop.

Editorial

pp 2465-2467

Qiu, H., Xu, J., He, Z., Long, L., and Yue, X. (2019). "Bamboo as an emerging source of raw material for household and building products," BioRes. 14(2), 2465-2467.AbstractArticlePDF

Bamboo is a category of fast-growing and widely distributed perennials having unique physical and mechanical properties. The mechanical properties of bamboo are often higher (typically by two to three times) than those of conventional timbers, and it has become a very important raw material for the household/ building industries. Bamboo has been commercially used for the production of indoor and outdoor floors, furniture, and structural timber for building. Some performance defects/ drawbacks of bamboo have been effectively remedied, due to the new technologies, such as bamboo scrimber, which facilitates the market penetration/ acceptance of bamboo-based household and building products.

Editorial

pp 2468-2471

Kovalcik, A., Obruca, S., Fritz, I., and Marova, I. (2019). "Polyhydroxyalkanoates: Their importance and future," BioRes. 14(2), 2468-2471.AbstractArticlePDF

This editorial considers biosynthesis of polyhydroxyalkanoates (PHA), polymer processing of PHA, and the use of PHA in production of bioplastics or biocomposites. The views come from a workshop aimed to join students and experts working with PHA or those interested in the application of biopolymers. The goals are 1) to synchronize their opinions with up-to-date knowledge published in the literature within the last 10 years, and 2) to formulate perspectives and conclusions.

Editorial

pp 1-2

Hubbe, M. (2019). "BioResources to serve as host for Fundamental Research Symposia archives," BioRes. 14(1), 1-2.AbstractArticlePDF

The Fundamental Research Committee (FRC), founded in 1956 to organize regular symposia among pulp and paper scientists, has been aiming to widen access to their archival published proceedings.  The FRC decided that it would be best to make their published work freely available on the web rather than continuing to offer CD versions for sale.  They wanted to work together with an entity having experience with open access publishing.  The FRC has selected BioResources as that entity, based on our 13-year record of open access service to the same branch of science and technology.  BioResources is honored to take on this role and accordingly will henceforth prominently list the "Fundamental Research Symposia Archives" on our web page with links to the FRC content.

Editorial

pp 3-5

Chen, Z., Zhang, H., He, Z., Zhang, L., and Yue, X. (2019). "Bamboo as an emerging resource for worldwide pulping and papermaking," BioRes. 14(1), 3-5.AbstractArticlePDF

As a widely distributed and fast growing graminaceous plant, bamboo has emerged as an important raw material for pulping and papermaking to mitigate the shortage of wood resources, at least in the East Asia region. New technologies such as silicon removal have been developed to overcome the disadvantage of bamboo as a pulping raw material, as well as to improve the quality of bamboo pulp products. The bamboo pulping capacity in China is continuing to increase in the near future.

Editorial

pp 7172-7174

Khider, T. O., and Hubbe, M. A. (2018). "Towards rational utilization of indigenous plant resources," BioRes. 13(4), 7172-7174.AbstractArticlePDF

The world has huge floral diversity, whereas there often is poor and irrational utilization, especially of indigenous plants and residues from agricultural processes. Trees, shrubs, and herbs can have multiple uses at different levels as medicines and sources of lignocellulosic materials. A fuller and more rational utilization is needed, with interaction of international and national communities, to raise the awareness of local people, governments, and industrial entrepreneurs of the floral wealth that is waiting to be utilized more effectively.

Editorial

pp 4770-4772

Song, S., Wang, P., and Zhang, M. (2018). "Filler bondability factor as a tool for maximizing the potential of mineral additives in paper production," BioRes. 13(3), 4770-4772.AbstractArticlePDF

Increasing filler content in paper while maintaining paper strength is a continuous need in the paper industry. The bonds between cellulosic fibers and fillers are essential to increase filler level in paper. Besides tensile strength, which traditionally has been used to investigate different fillers on fiber bonding, a new factor, i.e. a filler bondability factor, can be applied in evaluating the mitigation effect of filler addition on fiber bonding. This factor shows its effectiveness in optimizing the key parameters for filler modification and the choice of filler, and it helps to maximize the use of filler in the paper industry.

Editorial

pp 4773-4775

Chen, Z., Yue, X., He, Z., and Zhang, L. (2018). "China's new regulations on waste paper importing and their impacts on global waste paper recycling and the papermaking industry in China," BioRes. 13(3), 4773-4775.AbstractArticlePDF

China is the largest waste paper importing market in the world. Due to more and more demands and awareness of environment/ safety issues, in recent years the Chinese government has implemented a number of new regulations on waste paper importing, for example, prohibiting importing of unsorted waste paper and lowering the foreign (non-paper) content in the imported waste paper from 1.5% to 0.5%. Small-scale (less than 50,000 tons per year capacity) paper mills are not eligible for importing waste paper. These new regulations have had profound impacts on the global waste paper recycling practice and the papermaking industry in China. At the same time, these new regulations bring up new challenges to the global waste paper recycling practices, such as increased labor costs and decreased recycling efficiency.

Editorial

pp 2182-2183

Laleicke, P. (2018). "Wood waste, the challenges of communication and innovation," BioRes. 13(2), 2182-2183.AbstractArticlePDF

Wood is our material of choice for sustainable and environmental friendly construction and manufacturing of products. Wood has excellent properties for reuse, realized and implemented through a cascading utilization, introducing intermittent product lives. In contrast, wood waste is still a heavily under-valued resource in North America. With current practices of sourcing virgin wood at lowest cost and few efforts to shift wood out of the single-use convenience mode of utilization, true innovation is unlikely to occur. Technical problems have been assessed and solved. What remains is collecting and combining unintelligently scattered and hidden information about wood utilization into a single place. And, if connecting a complimentary feedstock supply to our current industries remains a challenge, then innovation must happen on the product-side too.

Editorial

pp 2184-2186

Chen, Z., Zhang, L., and He, Z. (2018). "Rethinking the determination of wet strength of paper," BioRes. 13(2), 2184-2186.AbstractArticlePDF

The wet strength of paper is an important physical property, especially for household paper, e.g., paper towels, as well as for some functional paper grades. However, in the literature, various conditions of immersing the samples in water before testing have been reported, resulting in differences in their extent of saturation and inconsistency in the testing results. Also, the dryness of paper specimens before the wet-strength testing is a critical parameter for the wet strength of paper; however, this aspect has been neglected in the literature. In this editorial, the methods of examination for both the temporary and permanent wet strength are discussed. A more reasonable method is proposed, such that the wet strength is reported according to the immersion time and the initial dryness of the paper. As an option, the results may be expressed as a function of immersion time and initial dryness. In this way, the trend of temporary wet strength related to the immersion time in water can be expressed clearly and the permanent wet strength also can be evaluated comprehensively.

Editorial

pp 1-2

Wang, P., Qian, X., and Shen, J. (2018). "Superhydrophobic coatings with edible biowaxes for reducing or eliminating liquid residues of foods and drinks in containers," BioRes. 13(1), 1-2.AbstractArticlePDF

Biowaxes, including carnauba wax and beeswax, are edible and renewable. Once dispersed in a polar solvent, these natural materials could be easily converted into nontoxic, "roll-off", and superhydrophobic coatings on the basis of spray coating. The combination of container materials with these coatings can reduce or even eliminate liquid resides (including highly viscous residues) of foods and drinks in containers (e.g., bottles), significantly facilitating downstream operations. Comprehensive demonstrations of this green concept would generate huge opportunities for food/drink-related industries.

Editorial

pp 3-5

Zhu, S., Yang, M., Luo, F., Yang, X., and Xue, Y. (2018). "Engineering cell wall-degrading enzymes into growing plants to improve lignocellulosic ethanol production," BioRes. 13(1), 3-5.AbstractArticlePDF

The plant cell wall (PCW) represents the most abundant renewable biomass resource for lignocellulosic ethanol production. Economical and efficient degradation of PCW to fermentable sugars is an essential sub-process during lignocellulosic ethanol production. At present, the recalcitrance of PCW to various pretreatments and enzymatic hydrolysis makes the PCW degradation unacceptably expensive. Engineering cell wall-degrading enzymes into growing plants provides a promising solution to lower the PCW degradation cost and increase its degradation efficiency for lignocellulosic ethanol production. Avoiding damage by the expressed biomass-degrading enzymes to growing plants is the key to successful use of this method. Two modern biological technologies can be used to solve this problem. One is to engineer a thermoregulated intein-modified cell wall-degrading enzyme into growing plants. The other is to use the gene-timed expression technique. This editorial will give a brief discussion of opportunities and challenges of engineering cell wall-degrading enzymes into growing plants for improvement of lignocellulosic ethanol production.

Editorial

pp 6902-6903

Wu, D., Qian, X., and Shen, J. (2017). "Macromolecular reorganization as a basis for converting cellulosic hydrogels into sustainable plastics," BioRes. 12(4), 6902-6903.AbstractArticlePDF

The development of lignocellulose-derived sustainable plastics is an important strategy for a greener future. Cellulosic hydrogels, which are readily generated from a cellulosic source (e.g., wood pulp), can be converted into high-strength plastics by hot-pressing. In this process, cellulose macromolecules are fluidized and reassembled, leading to significant change of bonding interactions and structural characteristics. This interesting concept would open the door for new possibilities of bioproduct design.

Editorial

pp 6904-6906

Hubbe, M. (2017). "To repair or not to repair cracked wood," BioRes. 12(4), 6904-6906.AbstractArticlePDF

If only wood could be defect-free, then the minimum strength of solid-wood beams and other structures could be much higher. Structural failures could be avoided, and-or less material might be required in some applications. Cracks in wooden structures can be filled with adhesives or with thermoplastic composite material. But to approach the intended strength of defect-free wood, it is necessary to use other strategies such as glued rods and surface patches. The ultimate answer may lie in better species selection, tree breeding, forestry strategies, lumber cutting practices, and lumber drying practices to avoid cracks in the first place.

Editorial

pp 4490-4494

Okpala, C. O. R. (2017). "Reflecting in the woods: Can it help to enhance the formulation of (our) research questions?" BioRes. 12(3), 4490-4494.AbstractArticlePDF

Nowadays, reflecting and reflective practice are being incorporated into undergraduate and postgraduate learning across disciplines, and thus, both can be seen as prerequisite(s) to achieving effective research activity. On the other hand, trees represent organisms characterized by a perennial lifestyle to produce a majority of terrestrial biomass. Trees, when put together as a group, take on the identity as "the woods", which can be seen in many parts of the globe. In science, the choice and use of research questions has been considered as very useful in the definition, collection and reporting of (relevant) information. But, can reflecting in the woods enhance the formulation of (our) research questions? In this editorial, an attempt is made to respond to this question, to show that the woods has promising potential to provide a positive atmosphere for effective reflective activity for any (scientific) researcher.

Editorial

pp 4495-4496

Lenahan, O. M. (2017). "Book review: Fabriano: City of Medieval and Renaissance Papermaking – The first 500 years," BioRes. 12(3), 4495-4496.AbstractArticlePDF

The Italian town of Fabriano is known for producing high-quality handmade paper – an industry that began in the 13th century and that has endured for eight centuries. How did the industry take hold in this Italian town and how did it endure for so long? Author Sylvia Rodgers Albro tells this story in her new book, Fabriano: City of Medieval and Renaissance Papermaking. Readers who appreciate history and engineering will enjoy Albro's narrative, wonderful photography, and diagrams as they bring to life the art, science, and social history of papermaking in Fabriano.

Editorial

pp 4497-4499

Hubbe, M. A. (2017). "Book review of an open textbook: Sustainability: A Comprehensive Foundation," BioRes. 12(3), 4497-4499.AbstractArticlePDF

Paper was once the lightest, lowest-cost way to make information widely available in a form suitable for study and self-improvement. But paper-based textbooks, in the modern era, tend to be heavy and they can also strain the budgets of typical students. Given the fact that you are now reading an open-access journal, you may understand why many faculty members would possibly want to use an open-access textbook for some of their courses. This editorial considers one such course, and the assessment is generally favorable. But in addition to the classroom, a good open textbook may be regarded as a suitable foundation for one's research. By citing an open textbook in the introduction to your research article, you can provide your readers with the option of gaining enough background to better appreciate your latest research findings.

Editorial

pp 2249-2251

Pal, L., and Joyce, M. (2017). "Paper need not be flat: Paper and biomaterials industries need to converge to bring about true innovation," BioRes. 12(2), 2249-2251.AbstractArticlePDF

Biomaterials and new processes (3D printing and flexible hybrid electronics) offer opportunities to break free from a 2D paper world by allowing for the development of smart multi-dimensional structures. While there has been recent progress reported in each of these areas of technology, to date, the merger of these technologies has been very limited. We believe that their merger offers boundless opportunities and an opportunity for the paper industry to innovate a low cost, sustainable housing solution capable of promoting the well-being of its occupants while minimizing the environmental impact of its daily use.

Editorial

pp 2252-2253

Hubbe, M. A. (2017). "Why I don't do academic social media...or do I?," BioRes. 12(2), 2252-2253.AbstractArticlePDF

A communications scholar at our university asked me recently whether I would take part in a debate about academic social media services such as ResearchGate. Yes, I responded, as long as I don't have to argue the affirmative – that such online systems are necessarily a good thing. Personally I do not count myself as a user of academic social media, but I can easily understand why others could make an opposite decision. Academic social media can provide a way to get copies of full-length published articles, to pose questions to other researchers, to get various questions answered, and in general to foster relationships with well-networked and possibly influential people within one's academic field. Or, like me, you might just enjoy having something mildly annoying that is fun to complain about.

As one of the major methodologies used in the modeling of sustainability, Life Cycle Assessment (LCA) is widely used to evaluate the environmental impacts of emerging technologies and to enhance decision making towards sustainable development. However, most of the current LCA models are static and deterministic. More insights could be generated when LCA models are coupled with higher-resolution techniques in a prospective fashion. Instead of trying to accurately predict the future, the purpose and value of integrated prospective models are to explore the boundaries of possibility and to shed light on directions that can lead to sustainable pathways. The biggest challenge is to determine the appropriate model resolution so that both big-picture insights and critical details are included. This challenge is hard to address, especially for interdisciplinary models that try to incorporate more than one dimension related to sustainability. However, improvements can be made continually through efforts from a growing population of interdisciplinary researchers.

Editorial

pp 4-7

Derikvand, M., Nolan, G., Jiao, H., and Kotlarewski, N. (2017). "What to do with structurally low-grade wood from Australia's plantation eucalyptus; Building application?," BioRes. 12(1), 4-7.AbstractArticlePDF

About one million hectares of plantation hardwoods, mostly eucalyptus trees of different sub-species (E. nitens and E. globulus), are annually being managed in Australia, which provides a promising resource of raw materials for fibre industries. However, the timber boards required by the Australian hardwood sector are still being either imported from other countries or harvested from the native forests. There is a need to find a practical way to use the plantation eucalyptus in the Australian timber industry. However, the fibre-managed plantation eucalyptus produces structurally low-grade timber which could not be used as individual boards for structural applications—such as building construction. Unsuitable for appearance applications, the structurally low-grade boards may be suitable for producing innovative high-mass engineered timber products. This editorial will briefly discuss drivers, opportunities, and challenges associated with conducting such a research project.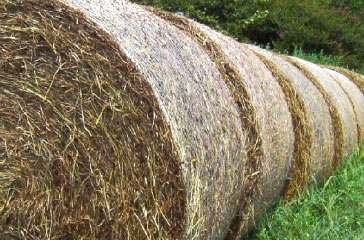 Purpose
BioResources provides a venue to promote scientific discourse and foster scientific developments related to sustainable manufacture involving lignocellulosic or woody biomass resources, including crop residues.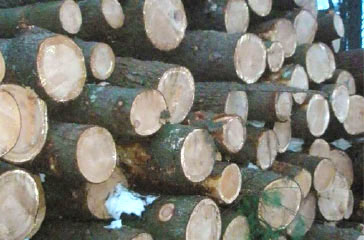 Focus
BioResources publishes articles discussing advances in the science and technology of biomass obtained from wood, crop residues, and other materials containing cellulose, lignin, and related biomaterials. Emphasis is placed on bioproducts, bioenergy, papermaking technology, new manufacturing materials, composite structures, and chemicals derived from lignocellulosic biomass.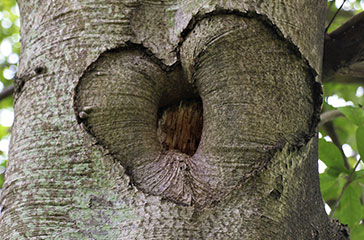 Format
BioResources is an open-access, web-based journal, with abstracts and articles appearing in hypertext meta-language (HTML) and full articles downloadable for free as Adobe portable document format (PDF) files. Users have the right to read, download, copy, distribute, print, search, or link to the full texts of articles in the journal, and users can use, reuse, and build upon the material in the journal for non-commercial purposes as long as attribution is given when appropriate or necessary.
Co-Editors
The Co-Editors of BioResources are Dr. Lucian A. Lucia and Dr. Martin A. Hubbe, Department of Forest Biomaterials, College of Natural Resources, North Carolina State University, Box 8005, Raleigh, NC 27695-8005, USA.
Dr. Lucia
lucia-bioresources@ncsu.edu
(919) 515-7707
Dr. Hubbe
hubbe@ncsu.edu
(919) 513-3022
Searching and Databases
Articles published in BioResources can be found using the following database services (this list is not exhaustive):
Web of Science (Thomson Reuters, ISI)
SciFinder Scholar (American Chemical Society)
Directory of Open Access Journals (Lund University)
PaperChem (Elsevier, Engineering Village)
Compendex (Elsevier, Engineering Village)
Academic Search Complete (EBSCO Industries)
CAB Abstracts (EBSCO Industries)
Scopus (Elsevier)
Google Scholar (scholar.google.com)
CrossRef (crossref.org)
Peer-Review Policy
All research articles and scholarly review articles are subject to a peer review process. BioResources offers web-based submission and review of articles.
Sponsor
BioResources, a business unit of North Carolina State University, was started in 2006 with support from the College of Natural Resources and has received in-kind assistance both from the College and from the NC State Natural Resources Foundation.